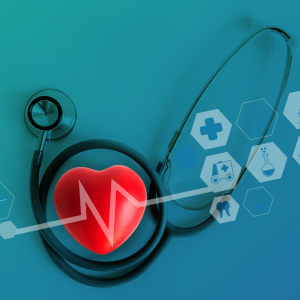 A plan to expand parking at a Cooper Health System primary-care facility on Brace Road in Cherry Hill was approved Monday night by the Planning Board.
Nineteen parking spaces will be added on the 2½-acre site at 1210 Brace Road, giving Cooper a total of 125 spaces. The board voted 6-1 to approve Cooper's preliminary and final site plans, variances for buffers and setbacks and for a rear façade sign where the building's main entrance is located.
One of the most contentious parts of Cooper's application was its landscape and tree-removal plan. When Cooper appeared before the board in September, the health system was told by board members to come back with a more-complete plan.
Some board members also said they did not approve the number of times the Cooper brand will appear on signs on the site, although they were advised by board solicitor Sandy Zeller of Zeller & Wieliczko LLP of Cherry Hill that they could not specify what is said on signs as part of their variance decisions.
The sole dissent was cast by board member Marlyn Kalitan, who was one of the members objecting to the signs, particularly the sign over the main entrance at the rear of the site. The sign has Cooper branding and Kalitan said she believed it could simply say "entrance."
Removal of trees to make way for new parking spaces has sparked public criticism. Cooper has reduced from its original proposal the number of trees to be cut down.
Four trees on the south side will be removed, including a small ash tree and two larger, but diseased, ash trees. Cooper also will remove a healthy maple that is 17 inches in diameter. Cooper testified that it will plant five American holly trees that will grow six to eight feet tall on the west side of the property and 19 cherry laurels on the south side.
Township officials said they will inspect the site to make sure the trees that are being saved are clearly marked before construction begins.
At the last meeting, community activist Rena Margulis of School Lane showed photographs of Cooper's South Union Avenue parking expansion for its Route 70 facility. Last December, the health system promised not to cut down two large trees on South Union Avenue. Yet the trees were cut down.
"We now have the same applicant coming in and saying we are not going to remove trees," Margulis said at the September meeting. "Frankly, I think that I find that less than entirely credible."
Board member Ann Madden Tufano commended Cooper for working with Township professionals to balance the concerns of residents with the need for growth on the property.
For more information about Cherry Hill medical space for sale or lease or about any other Cherry Hill properties for sale or lease, please contact WCRE at 215-799-6900.
Wolf Commercial Real Estate, a full-service CORFAC International brokerage and advisory firm, is a premier Cherry Hill commercial real estate broker that provides a full range of Cherry Hill commercial real estate listings and services, property management services, and marketing commercial offices, medical properties, industrial properties, land properties, retail buildings and other Cherry Hill commercial properties for buyers, tenants, investors and sellers.
Please visit our websites for a full listing of Cherry Hill commercial properties for lease or sale through our Cherry Hill commercial real estate brokerage firm.